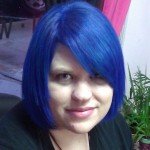 After being diagnosed with Rheumatoid Arthritis and Fibromyalgia, on top of several other medical conditions, Niki went in search of online support. Despite becoming disabled, she continues to have a positive outlook and is always available to help others. Instead of dwelling on the negative aspects of her medical issues, she reached out and created an online community of support. Niki strives to raise awareness for Autoimmune Arthritis, raise money for the cure, and educating those patients diagnosed with Rheumatoid Arthritis or related conditions.
Niki lives in Clearwater, Florida with her fiance, Murphy, Little Niki, five dogs, four cats and some fish.  She's currently 32 years old and even though she was born in Ohio she could never think of anything but Florida as her home.
On top of her tireless efforts with the RA Chicks, Niki keeps herself busy with many projects in the works.  She is the founding member of "I Love Someone with Rheumatoid Arthritis", "I hate taking methotrexate", "The Cane Brigade", "The Rheumatoid Arthritis Insomniacs Club", and "eReaderlove.com" Facebook groups.   In addition, she also runs the website ereaderlove.com as well as rachicks.com.  Recently she was awarded Best in Show on Facebook Health Activist award by Wego.  She has become an advocate for Rheumatoid Arthritis working with the Arthritis Foundation as well as IAAM.
Niki is an avid reader, crafter, video gamer, and self-titled Queen of eBooks.   She is also a novice writer and aspires to learn how to sew her own clothing creations.  When asked "What can't you do?", she simply responded "Cook!".
Want to drop Niki a line?  Send a message to Niki of RAChicks.com.