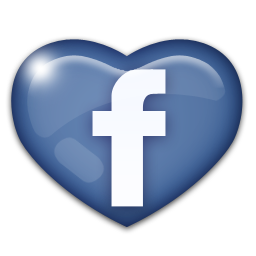 I firmly believe that there is no such thing as too many support groups or learning tools when it comes conditions like Rheumatoid Arthrits.  I have put together this list of Facebook groups and pages that can make your Autoimmune Arthritis journey a little bit easier.
All you have to do is click on the name of the group you would like to check out and it will take you there.
In no particular order, here they are:
RA Chicks : Women with Rheumatoid Arthritis
Rheumatoid Arthritis (RA) – Laughing, Living, and Learning
I love someone with Rheumatoid Arthritis (RA)
Rheumatoid Arthritis Information
National Rheumatoid Arthritis Society (NRAS)
Rheumatoid Arthritis Support (Group 2)
Seronegative Rheumatoid Arthritis
Rheumatoid Arthritis Ups & Downs
Flare and Back Again Rheumatoid Arthritis
Living with Rheumatoid (AutoImmune Disease) Arthritis: RA
Rheum to Grow – For Teens & Young Adults with Arthritis & Related Disease!
My personal fight against rheumatoid arthritis and fibromyalgia.
Living Life with RA…rheumatoid arthritis
The Single Gal's Guide to Rheumatoid Arthritis
Chronically Creative: Living Creatively With Chronic Illness
YOUNG PEOPLE WITH RHEUMATOID ARTHRITIS
I Support Kids with Juvenile Rheumatoid Arthritis
Living positively with Rheumatoid Arthritis
Rags (Rheumatoid Arthritis group support)
Arthritic Chick-Q&A site for Rheumatoid arthritis, inflammatory

Sunshine & Lollypops: Bringing Rheumatoid Arthritis out of the Clouds
Kids Get Arthritis Too – Support Jessica's Fight Against Arthritis
Kids and Teens Get Arthritis Too
American College of Rheumatology
SoCal Rheumatoid Arthritis and Autoimmune Support Group
ASAP:Ankylosing Spondylitis Awareness Project
Do you have a page or group that you want included in this list?  Do you know of one I might of overlooked?  Please Send a message to Niki of RAChicks.com.