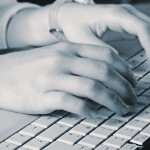 GINA JORDAN
Gina Jordan hails from the midwest, having lived the majority of her life in Indiana and Illinois. Gina was diagnosed with RA in September 2010 and so her journey bagan. Gina has two teenaged daughters that have helped in countless ways to the major adjustment RA has made in their lives. Gina continues to work full-time and plans to as long as she can. Gina brings a variety of insights to life with RA from the point of view of a woman, single mother, dating, and employee. Gina is looking forward to her newest endeavor as a writer for RAChicks.com.
Please stay tuned for her blogs and learning more about her. Read Gina's blogs and articles here.
Interested in becoming a volunteer writer for RAChicks.com? Interested parties can Send a message to Niki of RAChicks.com.