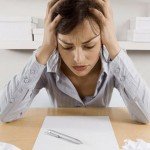 RA & Stress Center
Welcome to our RA and Stress Center on rachicks.com!
Stress has a major impact on your Autoimmune Arthritis and related conditions. It can cause your symptoms to worsen or make them unmanageable. Our Relaxation and Stress Center is there to help you find ways to add more relaxation time into your life, stress lowering practices, or information about how stress affects your health.
Browse all our articles on RA & Stress by clicking here.
or click on title of entry below that you would like to view:
CHRONIC PAIN IS A VICIOUS CYCLE… by Niki Wyre
*Check back often to see new entries in this category*
Interested in becoming a writer for rachicks.com? We are looking for volunteers to keep the knowledge going to all our members. Send a message to Niki of RAChicks.com.