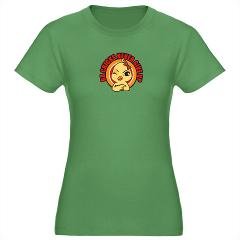 RA Chicks Store on CafePress
Looking for some RA Chicks Gear or Swag?  RA Chicks has a store on Cafepress where you can purchase your own!  These items have several purposes:
1.  To raise awareness.  You would be shocked to find out how many conversations have started by people asking about what RA Chicks stand for.
2.  To raise money for the Arthritis Foundation.  The amount we receive from Cafepress, after the store fees, goes towards our donations we make to the Arthritis Foundation.
3.  To give a sense of empowerment or long distance love from your group
Our gear varies from t-shirts to mousepads to even cameras!  There are a wide variety of items from as small as a sticker to a heavy hoodie.  Check out our items for sale here.
We currently have over two dozen designs of logos, sayings, and more at our CafePress store.  We are open to new ideas or art submitted by our members.  Is there something you would like to see on our Gear?  Would you like to submit your own artwork to help raise money for the Arthritis Foundation?
Send a message to Niki of RAChicks.com.