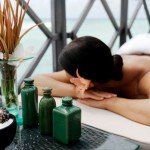 RA & Me Time
Welcome to our Me Time Center of rachicks.com!
One of the hard things for someone with Autoimmune Arthritis is learning to balance every thing going on in their daily lives. There could be partners, spouses, children, pets, work, or more on top of the doctor appointments, labwork, medications, etc. Some times we forget to take out a little time here and there for ourselves.
Our Me Time Center is dedicated to reminding you take a few minutes here and there for yourself and your personal well-being, whether to relax, destress, or for pure enjoyment.  Hopefully our suggestions will help you along your way.
Browse all our articles on RA & Me Time by clicking here.
or click on title of entry below that you would like to view:
*Check back often to see new entries in this category*
Interested in becoming a writer for rachicks.com? We are looking for volunteers to keep the knowledge going to all our members. Interested individuals can send a message to Niki of RAChicks.com.