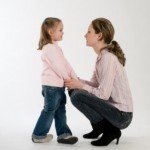 RA & Parenting Center
Welcome to the Parenting Center on rachicks.com!
This center of RA Chicks is dedicated to parenting with Autoimmune Arthritis.  You will be able to find tips from fellow RA parents, RA friendly family activities, advice on explaining to your children at different ages about your Autoimmune Arthritis, coping with limitations and more.
This is a new feature of rachicks.com so please check back often as we expand to add more content and features.
Browse all our articles on RA & Parenting by clicking here.
*Check back often to see new entries in this category*
Do you have a parenting tip that you would like to share?  Would you like to submit a blog or article for our RA & Parenting center?
Send a message to Niki of RAChicks.com.