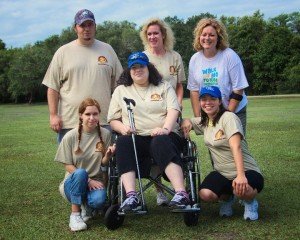 Thank you for visiting our RA Chick's walk team information.  Our team did our first Arthritis Foundation walk last year (2011) in Tampa, Florida.  We were excited with the response of people that wanted to help us raise money and awareness for our team.  Don't live nearby?  No worries!  The Arthritis Foundation has walks around the year and across America.  If you would like to donate to our RA Chicks' walk team, you can donate directly to the Arthritis Foundation through our team page, here.
If you would like to make a donation towards my personal fundraising goal, which adds to group total, please check out my fundraising page here.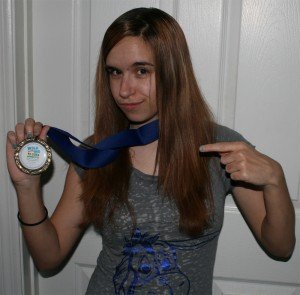 Last year we ended up being the top team raising money in our walk! Picture above is Little Niki modeling our medal we received.  I was also honored to meet several Chicks from other states as well as locally that I had not met before. We had a great time, despite no sleep the night before during our Chicks slumber party 😉
If you are in the Tampa area, or will be around the event, please join us!
Here are the Tampa Arthritis Walk details:
Al Lopez Park
4810 North Himes Avenue
Tampa, FL 33614
Need directions? Click here for a map
Event Schedule:
Registration Begins 5/5/2012     8:00 am – 8:55 am
Walk Begins 5/5/2012                    9:00 am – 12:00 pm
 Here are some more of our pictures from last year

 We hope to almost double what we raised in 2011 for our 2012 walk team!!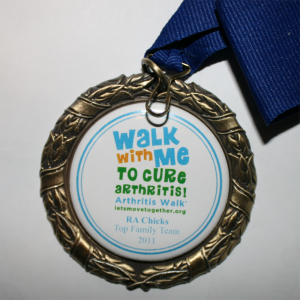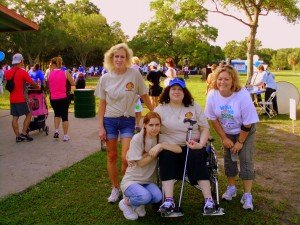 Yes, even our dogs were proud