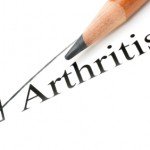 LEARNING CENTER
Welcome to the Learning Center here at rachicks.com!
This section of RA Chicks is dedicated to helping individuals learn more about Rheumatoid Arthritis and related topics. You can find basic terminology, information on books on RA, arthritis magazines, commonly asked questions, find the latest news on Autoimmune Arthritis, and take our Awareness Pledge.
Our Learning Center has been divided up into subcategories to make learning about these topics easier to find and learn more.
*Check back often to see new entries in this category*
Interested in becoming a writer for rachicks.com? We are looking for volunteers to keep the knowledge going to all our members. Send a message to Niki of RAChicks.com.