Confessions of a RA Dater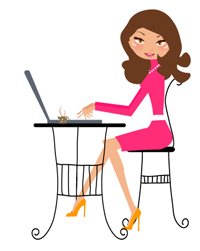 Welcome to Confessions of a RA Dater.
This is a blog by a fashionable single woman with Rheumatoid Arthritis that is searching for the one while juggling her health conditions, dating mishaps, social life, shopping and more. Our Confessions writer is new to our writing staff here at RAChicks.com, but one thing is for sure… whatever she writes about is sure to make you follow.
Join Confessions of a RA Dater on her exploits, advice column, ask her questions of your own, discuss relationships, and more to come.
Browse all of her blogs by clicking here.
or click the title of the entry you want to read below:
RA-friendly Versus RA-unfriendly Dates by RA Dater
My 2012 Dating Resolutions by RA Dater
Dating with Rheumatoid Arthritis by RA Dater
Dating with RA: Welcome to my nightmare by RA Dater
*Check back often to see new entries in this category*
Interested in becoming a writer for rachicks.com? We are looking for volunteers to keep the knowledge going to all our members. send a message to Niki of RAChicks.com.