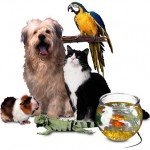 RA & PETS CENTER
Welcome to the Pet Center at rachicks.com!
Having pets is a wonderful thing.  This area of RA Chicks helps us celebrate our little friends.  If you are looking for articles on pets, information on how pets are used to better our lives, or even some arthritis friendly tips on how to take care of your furry friend a little easier we have you covered.
Browse all our articles on RA & Pets by clicking here.
or click on title of entry below that you would like to view:
More Than Just Our Furry Friends or Children by Niki Wyre
THE REWARDS OF PET PARENTHOOD By: Missy Chauvin
*Check back often to see new entries in this category*
Interested in becoming a writer for rachicks.com? We are looking for volunteers to keep the knowledge going to all our members. Interested individuals can email Niki by filling out the form below.