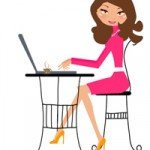 Dating with RA: Welcome to my nightmare
by RA Dater
Dear Reader,
Welcoming to my online section on what it is like to date with Rheumatoid Arthritis. Who am I and how am I qualified to talk to you about this? Here is a little bit about me:
I was diagnosed while still married – now divorced, after 18 long years. Now – I am dating. It's a challenge on more levels than I could possibly have imagined…
This blog is all about how we maintain sanity while enjoying the company of men. How do we broach the subject of RA, how do we let guys know we won't be the girl that can get up and go fishing at 6 AM (like we would want to do that anyway)? And, of course.. how do we overcome our physical limitations when it comes to romance? Ask me a question – I will say I only have a Minor in Psych, but when it comes to men I am fairly confident I have an honorary Masters

Thank you for taking the time to learn a bit more about me. I hope you enjoy this section of RAChicks.com and continue to follow my exploits through Confessions of a RA Dater. Being single isn't easy. Having Rheumatoid Arthritis is defintely not easy. Together? It seems a tall mountain to climb but it is possible.
Sincerely,
A RA Dater
Check here to read more by RA Dater
Interested in becoming a writer for rachicks.com? We are looking for volunteers to keep the knowledge going to all our members. Interested individuals can email Niki by filling out the form below.