How to Keep RA Chicks Facebook Posts in Your Newsfeed
by Niki Wyre
Where are the posts? Why can't I see RA Chicks activity in my newsfeed any more? Hey I thought you disappeared!
I have gotten a lot of messages lately asking where the posts went to from member's feeds or saying it has disappeared from their Facebook. If you aren't getting the posts, due to Facebook changes, there are two possible reasons why:
1. You haven't interacted in the page in awhile and Facebook only shows recently interacted pages and / or friends in feed. Honestly I don't know why as really why would I "like" a page or friend someone if I don't want to get their updates? Sigh.
–or–
2. You haven't checked "Get notifications" option under like section.
So I made this screenshot to show you how it should be checked so you won't miss out on anymore discussions or posts.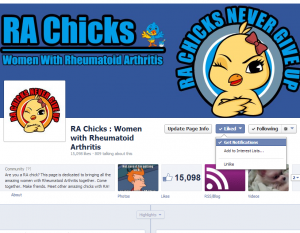 If there is not a check mark next to get notifications (see below picture), just click it once to select it so it looks like the one above.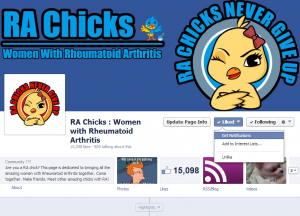 Hope this helps and isn't too confusing for those members new to our large Facebook family. Wishing you all well! (((pain-free internet hugs)))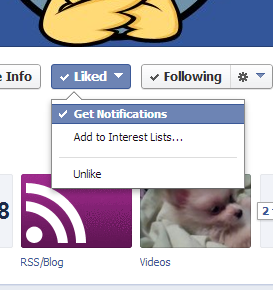 Want to send Niki a message? Drop her a line here: