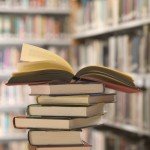 My Self Discovery and Weight Loss Inspiration Reading List
by Niki Wyre
If you are looking for some inspiration or want to start your own self discovery, I recommend these books that I have read so far. I'm trying to mix in a self help or healing book for every few novels I read. It truly has made a difference in me. I feel different inside. More mentally strong and I feel like I can actually do this unlike prior failures to get my weight under control. I figured that by sharing the books that have influenced me so far, might help a few of you. I get most of books in Kindle eBook version on Amazon but I linked these to paperback version for interested members. Happy reading!
Believe It, Be It: How Being the Biggest Loser Won Me Back My Life
Ali Vincent (Author)
The first female winner of The Biggest Loser shares her inspiring story of weight loss and personal transformation. When Ali Vincent became a contestant on NBC's hit show, The Biggest Loser, her weight was at an all-time high of 234 pounds—and her life had reached an all-time low. Like millions of Americans, Ali struggled for years with poor eating habits, family problems, stress, and low self-esteem. After years of being afraid, ashamed, and unhappy, she resolved to change her life. Believe It, Be It is Ali's intimate story of personal and physical transformation, and a behind-the-scenes look at life on The Biggest Loser ranch. For anyone who has ever battled with weight or struggled to accept themselves, Ali Vincent's story provides hope that a happier, healthier, more fulfilling life is within reach.
10 Lessons from a Former Fat Girl: Living with Less of You and More of Life
Amy Parham (Author)
Amy Parham, a former fat girl who became a fit girl after losing more than 100 pounds, learned what it takes to stay fit inside and out. In 10 Lessons from a Former Fat Girl, she offers nuggets of insight for changing not only the fat-girl body but also the fat-girl mentality. Focusing on the mental, emotional, and spiritual aspects of our relationship with food and exercise, Amy shows how readers can make this a healthy partnership that brings permanent change. Amy speaks from experience as she identifies with the reader struggling with a food addiction, describes emotional pitfalls that serve as triggers for overeating, explores the mental and emotional benefits of regular exercise, illustrates how and why fitness must be a lifelong pursuit, demonstrates how to transform our minds as well as our bodies. The result is a practical, proven plan that will help any reader reprogram the fat-girl mentality into fit-girl reality.
Working It Out: A Journey of Love, Loss, and Hope
Abby Rike (Author), Shay Sorrells (Foreword)
In 2006, Abby Rike lost the life she knew and loved when her husband and two young children were killed in a car accident. Devastated and numb, she shut down. For nearly three years she walked through life like a spectre, present in body only. As she descended, so did her health. Fortunately, Abby was not alone. She had loving parents, supportive friends, and a faith that continued to sustain her. Little by little she found the courage to return to life. Joining The Biggest Loser proved a catalyst for the physical and emotional changes she needed to make. In fact, against all odds Abby gained strength, courage, wisdom, and continued her steadfast relationship with God. Instead of anger, she found herself slowly but steadily healing. She lost a hundred pounds but gained hope. In this riveting book, Abby tells her story–from her joyous life before the accident to the unbearable pain that followed it and her eventual emergence as a woman reinvigorated by her faith in God. Today Abby's resilience and positivity are a testament to the power and importance of faith in the darkest hours.
Secrets of a Former Fat Girl: How to Lose Two, Four (or More!) Dress Sizes–And Find Yourself Along the Way
Lisa Delaney (Author)
An inspiring account of one woman?s mission to lose six dress sizes and change her life for good. For Lisa Delaney, being a ?fat girl? wasn?t just a matter of weight, it was a state of mind. At one hundred eighty-five pounds, she was despondent over diets that never worked and disappointed by her dull job and lack of a love life?until a late-night epiphany involving a half-gallon of ice cream convinced her that becoming a former fat girl, in body and spirit, was the key to creating a life she truly loved. Today, seventy pounds lighter, Lisa is a successful writer at a national magazine. She is married to a man she loves. And she wears a size two. Eye-opening, accessible, and filled with practical advice, this book reveals the seven secrets of Delaney?s success, and explores how shifting from ?wannabe Former Fat Girl? to actual Former Fat Girl is as much about seeing yourself as a confident, desirable woman as it is about achieving an ideal weight.
Fat Chance
Julie Hadden (Author)
A behind-the-scenes look at Julie Hadden's successful run on Season Four of The Biggest Loser and how the show ultimately revolutionized her view of herself while changing her life! Julie Hadden, one of the most successful and memorable contestants ever on The Biggest Loser, struggled with her self-worth — and her weight — for years. In Fat Chance, Julie shares the behind-the-scenes story of how she was chosen for The Biggest Loser, lost all the weight, and how her experience on that show ultimately changed her view of herself and her life forever! Julie's experience on The Biggest Loser began a transformation that took her from shame to self-confidence, and how, in each step she took along the way, she sensed God s presence. Relying on her sense of humor and refreshing candor, she offers readers of all shapes and sizes an honest portrayal of a once-fat woman who sweated and worked hard to find her way to thin. She also answers frequently asked questions about her weight loss, about being a contestant on The Biggest Loser, and she offers a sampling of her favorite healthy recipes and sample workouts from her favorite trainers. In Fat Chance, Julie Hadden offers inspiration and teachable moments along with rare behind-the-scenes details about one of the hottest reality shows on television today. Her firsthand experience will not only endear her to readers but it will also inspire them to make healthy changes of their own.
Master Your Metabolism: The 3 Diet Secrets to Naturally Balancing Your Hormones for a Hot and Healthy Body!
Jillian Michaels (Author), Mariska van Aalst (Author)
Does it feel as if you re fighting your body to lose even one pound or just to maintain your current weight? Respected health and wellness expert and bestselling author Jillian Michaels has been there, too. So she consulted top experts in the field of metabolism and discovered that she d inadvertently been abusing her endocrine system for years. After fixing her own metabolism, she decided to share what she learned by devising this simple, 3-phase plan that engages all the weight-loss hormones (including the friendly HGH, testosterone, DHEA; and the not-so-friendly: insulin, cortisol, and excess estrogen).
In Master Your Metabolism, discover how to:
REMOVE anti-nutrients from your diet
RESTORE foods that speak directly to fat-burning genes
REBALANCE energy and your hormones for effortless weight loss
Michaels offers a wealth of information throughout, including: shopping lists and online shopping resources, hormone-trigger food charts, how to eat power nutrient foods on a budget, smart strategies for eating out, quick and easy recipes, as well as mini-programs for addressing PMS, andropause, metabolic syndrome, PCOS, and menopause.
Winning by Losing
Jillian Michaels (Author)
Few things in life are simple and straightforward, and losing weight is no different—it's not easy, and anyone who says otherwise is trying to pull a fast one. Winning by Losing is a comprehensive, inspirational, and real solution to your weight problems. Taking a triple-threat approach, Biggest Loser trainer Jillian Michaels identifies and illuminates the three keys to health and lasting weight loss so that you can become a winner in mind, body, spirit, and life. Focusing on both the psychological aspects of being overweight as well as nutrition and fitness, Jillian's program is designed to help you safely shed weight fast. So, are you ready to chuck the excuses and the quick-fix fantasies and get real about what it takes to change your life for the better? If so, this is the book for you. Come on. Losing has never felt so good!
Unlimited: How to Build an Exceptional Life
Jillian Michaels (Author)
Many self-help books offer a lot of new age platitudes and sappy mantras like "Just love yourself," "See the glass as half full" and "Believe it and it will come."
Really? That's not how it works, and you know it. A lifetime's worth of struggle is not overturned in a small moment of positive thinking. But if you have the right attitude—attitude and skills—you can and will accomplish anything and everything you want. This book gives you both, attitude and action. By its end you will have all the tools you need to change your life. No hype. No false promises.
You will learn to:
• Cultivate your passion and embrace your uniqueness to create a purpose-filled life . . .on your own terms.
• Transform your suffering into peace, wisdom, and strength.
• Work through fear, worry, shame, and negative self-talk to blast through obstacles and create self-confidence, self-esteem, and a healthy self-image.
• Take powerful, informed, deliberate actions to make your dreams a reality.
Forget surviving: it's your time to thrive. You do have the ability and potential to achieve unlimited health, wealth, and happiness. Getting there won't all be easy—nothing worthwhile ever is—but take this journey and your life will change dramatically. Your possibilities are unlimited, and your life is waiting for you to break free and claim it.
Finally Thin!: How I Lost More Than 200 Pounds and Kept Them Off–and How You Can, Too
Kim Bensen (Author)
The ultimate companion to any diet—featuring ten steps that will give you the information and motivation to achieve your own success on any weight-loss plan. Kim Bensen knows about weight loss. And weight gain. For decades, she tried every diet there was, but nothing seemed to work – for long anyway – and she yo-yoed her way to 350 pounds. But she never gave up and in 2001, despite years of heartbreak and discouragement, Kim tried again. This time was different and the results were phenomenal: 212 pounds lost forever, fourteen dress sizes, four ring sizes, one and a half shoe sizes, and 200 points of cholesterol gone for good! In the end, Kim not only changed her health and size, but also her career. The clamor of "How did you do it?" by desperately struggling individuals as well as the national media motivated her to sit down and pen into words what she had put into action. In Finally Thin!, Kim Bensen recounts her own success story and then breaks down her success into a ten-step system, showing readers exactly how she accomplished her weight-loss goal. From choosing the right diet for your needs to setting realistic goals, finding support, eating out, recovering from a slipup, the keys to maintenance, and even 75 recipes, this book covers it all in an upbeat, inspirational, and approachable tone. A must-have for anyone trying to lose weight, Finally Thin! will help dieters break free of the yo-yo cycle and achieve their ultimate goal—once and for all.
Half-Assed: A Weight-Loss Memoir
Jennette Fulda (Author)
After undergoing gall bladder surgery at age twenty-three, Jennette Fulda decided it was time to lose some weight. Actually, more like half her weight. At the time, Jennette weighed 372 pounds. Jennette was not born fat. But, by fifth grade, her response to a school questionnaire asking "what would you change about your appearance" was "I would be thinner." Sound familiar? Half-Assed is the captivating and incredibly honest story of Jennette's journey to get in shape, lose weight, and change her life. From the beginning—dusting off her never-used treadmill and steering clear of the donut shop—to the end with her goal weight in sight, Jennette wows readers with her determined persistence to shed pounds and the ability to maintain her ever-present sense of self.
I Got This: How I Changed My Ways and Lost What Weighed Me Down
Jennifer Hudson (Author)
A personal and inspirational memoir from Grammy and Oscar winner Jennifer Hudson, focused on her amazing transformation as she embraced a healthy lifestyle and lost over eighty pounds. Soulful and sultry, Jennifer Hudson wowed the world with her powerful voice in American Idol's third season, and then took Hollywood by storm with a star turn in Dreamgirls that won her an Oscar for Best Supporting Actress. But before we knew her as an American Idol standout, Jennifer was singing in her church choir in the Southside of Chicago. This uplifting memoir tells the story of Jennifer's meteoric rise from American Idol to Dreamgirls to her amazing weight loss on the megablockbuster Weight Watchers diet plan. With the Weight Watchers brand endorsing her, Jennifer gives her fans tips for embracing a healthy lifestyle in order to lose weight and reclaim their bodies. Full of stories from her American Idol days, her experience acting in Dreamgirls, and how her son inspired her to want to live healthfully, this book is a gift for her millions of fans and an inspiration for anyone struggling with weight issues.
Ruby's Diary: Reflections on All I've Lost and Gained
Ruby Gettinger (Author)
When television viewing audiences first met Ruby Gettinger, a mild-mannered, sweet-natured, Southern-food addicted Sunday school teacher, her weight was hovering near 500 pounds. As the ad campaign for the show says, Ruby doesn?t know how she got to this weight, but she knows its killing her. Having been diagnosed with Type 2 Diabetes and told by doctors that she would die if she continued to carry all that weight, Ruby is changing her life to save it. Her honesty, optimism and genuine commitment to uncover all the underlying causes of her addiction–mental, physical and emotional–are inspiring millions of others in the process. So too is her progress. (She?s now down to 360 pounds!) While Style?s cameras have been following Ruby?s personal journey as she sheds the weight, gets healthier, battles discrimination daily, and struggles to recover lost childhood memories, these excerpts, taken from the journal Ruby carries with her everywhere on the show, include her most intimate reflections, insights and discoveries regarding her life "before" and "during" this incredibly transformative experience. It also includes her fears, hopes and dreams for life after her goal is realized. In addition, the book will feature thoughts from the doctors, dieticians, trainers, therapists, friends and family supporting Ruby?s mission. Everyone following and touched by Ruby?s story will want to read this book.
Skinny Thinking: Five Revolutionary Steps to Permanently Heal Your Relationship With Food, Weight, and Your Body
Laura Katleman-Prue (Author)
READY TO END YOUR FOOD and WEIGHT WORRIES? If so, Skinny Thinking is for you. The only way to create a healthy relationship with food and stop battling with your weight is to change the way you think about food. This is the missing piece of the eating puzzle. Once you change your thinking, your eating and your body will change. Simply by practicing the five steps presented in this book, you will never again need to worry about food or your weight.
HERE'S HOW YOU WILL BENEFIT:
Learn to make wise food and eating choices
Permanently change the way you eat and think about food
End your weight struggle forever and free yourself from food worries
Learn to accept your body
Finally, a well-written guidebook that gets to the root of overweight: the way people think about food. –Dr Bernie Siegel, Author of 365 Prescriptions for the Soul
Feed your real hunger: Getting off the emotional treadmill that keeps you overweight
Jill K Thomas (Author)
Filled with unconventional advice you won't find in traditional profit-driven weight-loss programs, Feed Your Real Hunger: Getting off the Emotional Treadmill that Keeps You Overweight offers a revolutionary approach to change the way you think about food, your body, and yourself. Weight-loss expert Jill Thomas gently guides you in uncovering the root causes of your weight and body-image problems, providing a step-by-step program that will enable you to lose weight permanently by satisfying what's really hungry. Written from the perspective of someone who has been there and tried everything, Feed Your Real Hunger teaches you how to heal the belief patterns, emotional wounds, and core fears that prevent you from being your most awesome and healthy you.
Healing Your Hungry Heart: Recovering from Your Eating Disorder
Joanna Poppink MFT (Author)
10 million people in the U.S., including 1 in 5 women, suffer from eating disorders. While this issue has long been associated with teenage girls, doctors are now reporting that a growing number of women are also developing these disorders later in life or have hidden these problems for years. For women in their thirties, forties, fifties, and beyond, issues of loss from divorce, death, and empty nest syndrome as well as marriage and career pressures can trigger an eating disorder. Psychotherapist Joanna Poppink offers a comprehensive and effective recovery program for women with eating disorders, based on her thirty-year professional practice treating adults with anorexia, bulimia, and binge eating. She shares her personal struggles with bulimia, along with stories from a wide-range of clients she has counseled. Poppink primarily addresses women who have been suffering with eating disorders for years while they manage their careers, marriages, and families.
Healing Your Hungry Heart offers a step-by-step program that identifies:
* Early warning signs
* Challenges to early recovery
* Triggers to emotional eating
* Impact on sex life and family relationships
The program includes journaling, meditations, exercises, quizzes, and resources to support and speed the recovery process. For women struggling with emotional eating, this book offers hope, understanding, and real solutions.
Loving Yourself Thin: Feel Good About Yourself, Lose Weight, and Keep it Off with Vivation
Patricia Bacall (Author)
Do you feel out of control, a compulsive eater with a negative body image or low self-esteem? Diets don't work — they never do! It's time to eliminate the causes of overeating, overweight and fat, and lose the weight once and forever. Don't waste your time with pills, diets, or trying to sweat the weight off, the only lasting results come from within. In one week, you'll feel the changes, in three weeks, you'll see the changes, and in four weeks, others will be commenting on how good you look! Learn how to achieve your ideal body, without dieting or deprivation. This organic, no-diet method makes you lose your desire to ever overeat! This large format workbook provides an easy, comprehensive, 10-week plan for healing underlying negative emotions and losing weight effortlessly. Simply read one chapter a week, do the exercises at the end of each chapter, and transform yourself into a more confident, slimmer person. You will be delighted with the sense of freedom and well-being you can achieve in just a few days. When you stop using food to solve problems in your life, the excess weight will simply begin to fall away!
The Emotional Diet: How To Love Your Life More And Food Less
Bill Cashell (Author)
The Emotional Diet is a revolutionary new program that focuses on the real problem with people who are overweight. This is not about giving you another diet that forces you to use will power. This program is designed to utilize and understand the subconscious mind-body connection. It will help you change your relationship with food, identify what emotions are creating the desire to over eat and show you how to break free. When you learn to use your thoughts and emotions to support you, you will never have to be controlled by food again. Starting today, you can watch your weight and stress disappear with easy break-through methods. This program combines Cognitive Behavior, Self-Hypnosis, NLP, EFT and other methods to help you become trim, healthy and happy. This unique approach combines audio and video with the book, including a complete self-hypnosis session, morning visualization, audio chapter reviews and worksheets that you can download.
From the First Bite: A Complete Guide to Recovery from Food Addiction
Kay Sheppard (Author)
Renowned therapist, eating disorder specialist and recovering food addict Kay Sheppard helps countless individuals win their battles over food addiction-people for whom diets, pills and purging have become a way of life. In 1993, her groundbreaking book, Food Addiction: The Body Knows, explained the illness of food addiction from the physiological origins through recovery. Today, obesity is on the rise. In addition to the 300,000 overweight people in this country, millions more who may not look overweight are unable to control their eating. Sheppard's follow-up book, From the First Biteoffers the latest medical insights into food addiction coupled with time-tested, practical advice. Unlike other books that are very dry in nature, this book includes compelling personal stories and do's and don'ts from other recovering and relapsed food addicts, including the author herself, who began her own recovery in 1967. The book explains how to avoid the physiological and situational triggers that lead to relapse; how to confront the emotional issues behind food cravings; how to establish a balanced food plan that eliminates cravings; and how to avoid hidden dangers in cleverly packaged foods. The book also includes a handy Twelve-Step workbook. Just as Sheppard's first book broke new ground, her latest work offers a critical first step for food addicts on the road to physical, emotional and spiritual recovery.
Shrink Yourself: Break Free from Emotional Eating Forever
Roger Gould (Author)
Emotional eating is by far the most common cause of weight gain. As you'll learn in Shrink Yourself, all the diets, exercise regimens, and surgical procedures in the world will not free you from this vicious cycle. Why? Because they don't address your reasons for overeating. Shrink Yourself, a supportive, unique, and ground-breaking guide written by a world-renowned therapist who has helped thousands of people lose weight and keep it off, gets to the heart of the problem. Shrink Yourself gives you the equivalent of eight expensive sessions with the best weight-loss therapist in the world for the price of a single book. Yo-yo dieting is an endless cycle. You diet and lose weight. Then you eat "comfort food"—that piece of cake, huge bowl of ice cream, or enormous bag of potato chips you devour to smother your feelings of fear, anxiety, stress, anger, boredom, loneliness, frustration, or so many other feelings. The comfort doesn't last long. Soon you feel guilty for breaking your diet, so you displace the guilt with another helping. Before long, you're unpacking your fat clothes again and berating yourself for your lack of willpower. Then, warily, you contemplate the next diet. With Shrink Yourself, renowned psychiatrist and emotional eating expert Dr. Roger Gould offers the first step-by-step analysis of the connection between eating and emotion. Dr. Gould explains why the connection is so powerful and shows you how to break the emotional eating cycle, shed all your excess pounds, and keep them off for good. Based on Dr. Gould's unique method and his work involving more than twenty thousand people, this revolutionary eight-session program reveals that your uncontrollable hunger is connected to feelings of powerlessness in your life. You'll discover the five layers of powerlessness and you'll learn how to recognize and cope with each of them by:
Conquering the feeling phobia
Waking up from the food trance
Challenging your self-doubts
Defeating your defeatism
Creating real safety
Dealing positively with anger
And more
Mindless Eating: Why We Eat More Than We Think
Brian Wansink (Author)
This book will literally change the way you think about your next meal. Food psychologist Brian Wansink revolutionizes our awareness of how much, what, and why we're eating—often without realizing it. His findings will astound you.
• Can the size of your plate really influence your appetite?
• Why do you eat more when you dine with friends?
• What "hidden persuaders" are used by restaurants and supermarkets to get us to overeat?
• How does music or the color of the room influence how much—and how fast—we eat?
• How can we "mindlessly" lose—instead of gain—up to twenty pounds in the coming year?
Starting today, you can make more mindful, enjoyable, and healthy choices at the dinner table, in the supermarket, at the office—wherever you satisfy your appetite.
Coach Yourself Thin: Five Steps to Retrain Your Mind, Reclaim Your Power, and Lose the Weight for Good
Greg Hottinger (Author), Michael Scholtz (Author)
Today dieters are more frustrated than ever before: Neither restrictive dieting nor a moderate middle-of-the-road approach has curtailed the obesity epidemic. As professional weight loss coaches, Greg Hottinger and Michael Scholtz have developed a new weight loss paradigm that has produced impressive results for the Biggest Loser Club online members. Hottinger and Scholtz's unique strategy helps readers identify the obstacles that are sabotaging their weight loss and gives them Five Stepping-Stones to Change: a series of physical, emotional, and social guidelines to help them break through their barriers.
Coach Yourself Thin will help you lose weight by:
– giving you a sustainable, nutritionally balanced eating plan
– laying out the basics of fitness and helping you create personalized workout strategies that fit your lifestyle
– providing tools, techniques, and hands-on exercises for changing your habits
Packed with success stories and solid instruction and inspiration, Coach Yourself Thin is a guide to becoming self-aware, breaking the frustrating dieting cycle, and designing a personal plan for lasting weight loss success.
Do you have a title you would recommend for me to read or for our other members? Want to add something to this list? We are always open to suggestions. Contact us and let us know.
If you haven't read the blogs on my weight loss journey please take a look:
How is Niki Losing All That Weight?
My Weight Loss Journey Pictures Along the Way
Looking for more blogs by Niki? Please check here.
Interested in becoming a writer for rachicks.com? We are looking for volunteers to keep the knowledge going to all our members. Interested individuals can email Niki by filling out the form below.