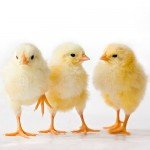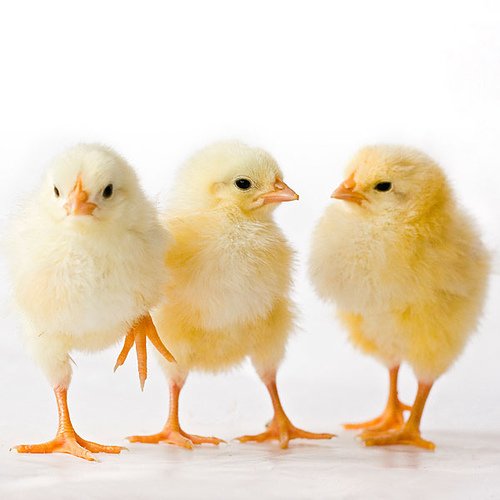 January 13, 2013
Orencia and weight loss or gain? One Chick asks:
I have had RA for 18 years. (49 years old now) I was taking Enbrel injections, but had a psoriasis-like skin reaction and recurring infections, so I've been prescribed Orencia. My question is about side effects. My daughter gets married in June and I'm trying to lose weight. Please let me know if Orencia causes weight gain or slows weight loss. Thanks!
Thank you in advance for taking the time to help her out and answer her message. (((pain-free internet hugs)))
What our members have said so far:
Kelly – I wanna know too. Start it, in combo with the methotrexate, next month.
Martha – I have not had weight gain from Orencia but stopped Lyrica because I gained lots with it
Becky – I've been wondering also.
Jennifer -I was taking orencia for a year it did neither. I didn't gain or lose
Connie – Lyrica did not work well for me. Gained weight and felt terrible. Orencia if anything has helped me to take off some weight. I feel better so I am able to move and do more. No brain fog & not hungry. Not really focusing on weight loss Just more focus on eating healthy. More fruits & Vegs. less sugar, meat and dairy. Still have good and bad days & nights but the bad are less. Also have not noticed any bad side effects.
Irene – I start Orencia too about a week , just want the aching to stop or lesson a bit Nights in bed are hopeless Both shoulders cannot get it going and I am a side sleeper rough right now !
Karyn – I've not noticed – I've taken Orencia for over 4 years. Within those 4 years I lost almost 80 pounds while being able to be active. Had back surgery 4 months ago and have gained 40 pounds due to not being able to run & be active….
Martha – My running days are over. My meniscus tear to easy now. Orencia is helping some but the fatigue still can be bad for me
Tyancie – Orencia for 6 mo now no weight gain. Weight loss due to following lo carb diabetic diet
Sarah – No weight gain. Been on Orencia for 6 months, then, at the behest of a new doctor tried Actemra (Orencia was working, long story), went back to awesome doctor and back on Orencia after an allergic reaction to Actemra. Orencia made me able to walk every night again. I lost weight due to activity.
Dawn – I have been on Orencia for 4 mo and have had good results. For some reason after the infusion I have extreme joint pain, fever, fatigue and puts me in the bed for about 4 days. Anybody else experience this?? I think this is very uncommon! Anyway since I have been on it I have loss 35 lbs, but I am up and moving more. I am also going through a divorce so it may be some stress weight loss!
Connie – I lost 165 lbs of dead weight when I got a divorce….at least I think that is about what my cheating X HUSBAND weighed!
Alison – Weight loss on Arava = 35 lbs. Weight loss on Orencia = 0 Now on Remicade and Arava dose has been halved and I've gained two pounds. Dang it!
Heather – i have been on orencia for 5 years. never gained or lost weight. try acupuncture for weight loss.
Jan – @ Dawn …I have the same issues after getting my Remicade. Don't know the reason…usually just plan to be out of commission after each treatment.
Vickey – Remicade helped me most with weight loss and I began to exercise and in 8 montages lost 60 pounds. I was feeling so much better!! But had to stop it cause lost my ins. New ins had a very high co pay. When I restarted had severe reaction. Now we are back to enbrel and steroids and I've gained 30 pounds!:((
Mellonie – I've just started weekly orencia injections and have just taken my third shot so I wish I could help but I'm in the same boat
Angie – I gained a lot of weight with MTX and Remicade and now Orencia. Thought I would never lose weight but over the past few months with yoga, walking and cutting down I've trimmed down. IT IS POSSIBLE. Don't give up.
Shelley – I've been on Orencia for three years now. At first I gained weight but then started a fitness regime and in the last year have lost 30 lbs and have kept it off. Walking an hour a day and then another 2 hours a day doing cardio and strength exercise. Good luck!
Kevinia – Not sure about Orencia… I know the skin irritation with the other is caused from rat proteins in it.
Gretchen – I haven't noticed a difference either way and have been on it for a year
Maria – Rat proteins?
Jennie – Been on Orencia for awhile now and I feel much better. Didn't effect weight either way
Amber – I took it and didn't gain weight on it or on remicade. The combo I gained weight on was methotrexate and prednisone and I still have not lost it. I am now on simponi and seem to have lost a few pounds on this med.
Emily – Kevinia, which one has rat proteins in it?
Heidi – Rat protein? That's scary.
Marilyn – Swallow I've been on it 20 months… My weight has stayed the same.
Mandy – I would like to know more about the skin reaction this lady had with enbrel- I am on it and have major issues with psoriasis. I have wonder if the shot could be causing them. Can she shed a little more light on the effects she had? Thanks!
Jessica – To deal with RA fatigue, you can ask your GP for phentermine. It's one of the phen-phens that was removed from the market due to heart valve implications/ complications. You can get the one that's safer. I know this will be A personal decision. I have found this medication to allow me to do more: maybe go to one store, maybe drive, maybe make dinner. I was doing more until a recent car wreck. The bummer is that insurance won't cover it because its a diet drug. I lost weight because I was more active. My mood was wonderful because I was bedridden less and could go out and about. Again, this is a very personal individual decision. I'm lucky to have a fantastic GP and he was the one that suggested trying this strategy out. Congratulations on the wedding. My thought is no one will be putting you on a scale and your big smile would be the most important thing. I realize you also want to look your best. Good luck to you and I hope the wedding is amazing.
Cheryl – I had Embrel, now on Orencia,and my Psoriasis is much better! Not sure about weight
BroderSyster – remicade is the drug that is based on rat protein
Lucy – I've been on Orencia 11 years & I've lost 30 lbs & kept it off! Like many others who posted, it has helped me be more active, therefore lose & keep it off. Orencia has also helped me reduce my prednisone ( also helped with weight loss) & stop both my anxiety & depression meds! I've been living with RA for 27 years & the last 11 have been the best! I'd give it a try! Good luck!
Annette – No weight gain for me using HUMIRA Tried ENBREL but it didn't work as well as Humira… in fact I need to gain a few pounds!
Angela – Hi! Just wanted to let you know that I updated my Triathlete with Rheumatoid Arthritis Blog- 'Asking the right questions'  Did you know that 70-80 % of your immune system is in your digestive track?
Tanya – I've not noticed either with Orencia.
Nancy – I have taken Orencia for almost 4 months now – no weight gain.
Lynna – Been on Orencia for over 2 years. Went on a low carb diet like diabetics must maintain. Lost 74 lbs in 9 months. Weight loss helped reduce the pain!
Ruth – Rat protein oh God.
Lisa – I lost weight had the runs all the time!!! Now on Actemra going to get 2 infusion next week bad stomach throwing up . anyone getting good results with actemra? is it worth these side effects!!!!
Want to add on to this discussion? Please use leave a reply comment sections below to keep this discussion going or add your own experiences.
Want to ask your fellow members in the community a question or post a message? Send it to Niki.
The above is a discussion created by a member and with member generated responses from our Facebook community (facebook.com/rachicks) put into a format so that the discussion can be archived for future answers needed by others in a searchable format while keeping member anonymity. Member provided information, statements and opinions do not reflect on RAChicks.com or all individuals with Autoimmune Arthritis. We encourage all members to seek professional medical advice for any specific questions and concerns as this does not substitute competent medical care.