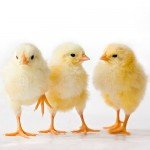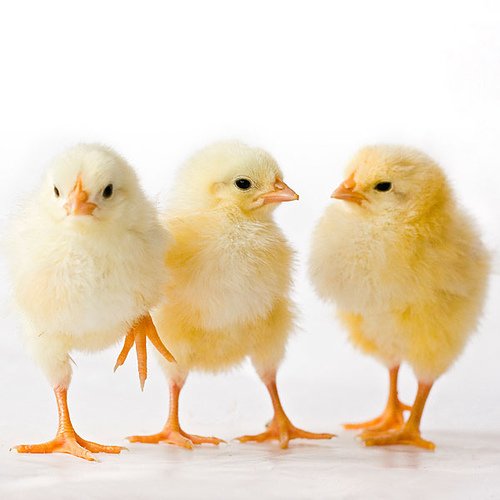 December 9
Melanoma anyone? One of our Chicks is looking for your help:
Hey any Chicks get Melanoma after 2 years of Remicade and Methotrexate. IF you can ask for feed back or thoughts on any one who has gone through first RA then Melanoma, the deadliest of all skin cancers. How did they Fare, advice, drugs went off or on…….
Thank you in advance for your input and sharing your experiences to help answer this members question. (((pain-free internet hugs)))
What our members have said so far:
Loretta – OH MY!
Elyse – This is awful. I am not a sun kinda girl, but some of the meds we take like plaquinel state to stay out of the sun due to sensitivity. Do you take those?
Dana – I had melanoma about two years ago. I stopped my humira, stayed on the methotrexate and switched to rituxan. No recurrence so far, but I got a total body check every 3 months and just switched to one every six months. Very scary and hoping it won't recur. I had removal of the area with large margins after the diagnosis. No other treatment for the cancer.
Jojo – Man, I also am on high doses of metho…thought it was lymphoma we had to worry about ….god is there any hope for us…
Kathy – I had pre melanoma removed in 2 areas i was on remicade only 6 months or so
Angie – Not good…
Vicki – Yes just had some precancer areas diagnosed and removed at my last dermatologist visit. Very scary as I know a friend who was taken off all her meds once she received melanoma diagnosis. I know the risks we face on these nasty drugs but I cannot imagine living without them. Take care my friends!
Mary Jane – I have had melanoma after methotrexate…..never knew there was a connection!
Dana – Skin cancer is fairly prolific in my family. Mohs surgery can generally get the cancer removed if it's caught early enough. Body checks are incredibly important, some cancers can start looking just like a pimple.
Helene – My best friend had MS used steroids for it & got melanoma – but not on her skin – it was in her eye. She lost her eye but it was too late- it had spread throughout her organs. She passed away in 05 at age 35 from it.
Brandi – I am supposed to be starting Embrel on top of my already metho. The more I hear, the less I want to start it #scaredat33
Sarah – Also heard a connection of lymphoma after metho but not melanoma….I'm done with metho and on plaquenil now and advised to stay out of the sun
Joanna – I had Squamous ( not sure of spelling) cell cancer on top of my hand got huge within 3 months they cut it out &skin graft the area …can't be out in the sun anymore unless its 50 sunblock for me…still have to keep checking for spots
Barbara – Yes, I had a small spot removed in May of this year on the left shoulder..beginning stages everything was okay. Didn't make the connection and scheduled for my first whole body check-up in March. I've been on Methotrexate since Aug 2008 and Remicade infusions for approximately 2 years.
Ann – I refuse to let stuff like this scare me from starting treatment! yes it can happen…but I could also die in a car accident…which is far more likely to occur…and I still drive. One day at a time…enjoying it as I go. Also….STRESS IS A MAJOR CAUSE OF CANCER! Fear = stress! Just saying!
Whitney – Stroud I too take methotrexate, plaquenil, AND enbrel. I have had two precancer spot removed in two years. My derm said to never leave the house without sunscreen no matter where you live or what season it is. As theses meds also create other skin issues ask your derm what is the best sunscreen for you. I live in SW FL so I "cover up" as much as possible
Gina – Sounds like to summarize the advice is to 1. get body checks, see cancer dr every 6 months and continue to take RA meds as quality of life out ways the risk. Stress effects RA and CANCER so we should all try to live Stress Free Lives as much as possible. Yes and I knew Risks of Sun and Meds with staying out of sun as much as possible but not sure whether Remicade Brought out Cancer or if I lived in the Sun as a youth in 70's before Sunscreen/block was invented.
Diane – Had Melanoma on face 2 yrs. ago, had not started anything yet, am now on Methotrexate 0.6im. 1 x a wk. and folic acid.
Barbara – Another thing that may be of some interest was at the cosmetic counter the clerk in Macy's said to be really careful to get the sunblock for the face. She mentioned most of the brown spots that come with age seem to be on the left side…the side exposed to the sun while driving. Makes sense and the young should be proactive
Kris – I had an atypical mole removed earlier this year which caused me to research skin cancer and "like" numerous Facebook groups, including ones with melanoma. And get better sunscreen (Suntegrity!) and use it daily. Look for mineral/zinc oxide sunscreens; they reflect the sun's rays whereas chemical ones cause allergies and "absorb" the rays while breaking down from the rays. There is a sunscreen list at EWG.org…use it to find the best sunscreen. There is sun-blocking clothing out there (Coolibar, Columbia, etc.). Do monthly checks of your skin. Melanoma can be an uncolored spot. Get regular checks by a dermatologist. There are phone apps for monitoring moles. You can have an increased risk for skin cancer regardless of your RA diagnosis and treatment. If you have ever used a tanning booth, one visit ups your chances of melanoma by approx. 70%. I grew up with a number of my childhood years in Southern California, playing outside regularly and only using sunscreen when at beach or pool (which was stupid, we should have used it daily). There are cases of young children having skin cancer in spots that aren't even sun exposed. Skin cancer is a risk for everyone. If you want more real people info, look for melanoma groups on Facebook. If you notice new moles or changes in moles, book a dermatology appointment. And stay away from tanning booths!
Tiffany – The melanoma is not related to methotrexate, it is related to the MAB's, specifically remicade. I had malignant melanoma in 09. Before I was diagnosed with RA. Because of my history I am limited in the drugs I can take for my RA. I take methotrexate, had an allergic reaction to enbrel, no response to orencia, start rituxan in January. Oh yeah, and I am an oncology RN
Kris – This is one of the melanoma Facebook pages that I frequent and may have helpful info: https://www.facebook.com/MelanomaTan
Melanoma is more than just Skin Cancer
This site is about encouraging each other, diet tips on building your immunity and living a healthy lifestyle.
Want to add on to this discussion? Please use comment sections below to keep this discussion going or add your own experiences.
Want to ask your fellow members in the community a question or post a message? Send it to Niki.
The above is a discussion created by a member and with member generated responses from our Facebook community (facebook.com/rachicks) put into a format so that the discussion can be archived for future answers needed by others in a searchable format while keeping member anonymity. Member provided information, statements and opinions do not reflect on RAChicks.com or all individuals with Autoimmune Arthritis. We encourage all members to seek professional medical advice for any specific questions and concerns as this does not substitute competent medical care.