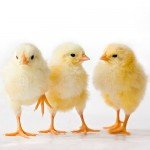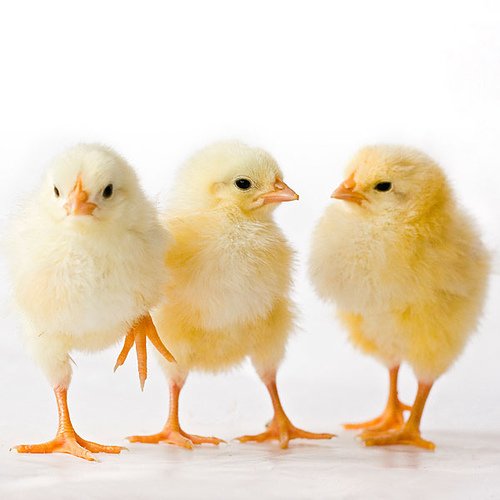 January 4, 2013
One member wrote in:
I have RA/Lupus/Scleraderma/Multiconnective tissue disease/Raynaud's/ILD and Lord knows what I forgot…I just stopped taking Fentanyl patches for pain. I was becoming an overly depressed zombie and was still in pain. Has anyone had any success with non-narcotic pain killers? I up for anything. The only things I take regularly for pain is Neurontin and an occasional Vicodin or Percocet. Don't want to have to go back on opiates if I can help it. Thanks to all.
Thank you in advance for taking the time to help her out and answer her message. (((pain-free internet hugs)))
What our members have said so far:
Cherlyn – I have a friend that says Cymbalta helps her pain.
Karen – I take talacen which helps and is non narcotic, i use lidoderm patches when i need to I take Celebrex which helps with pain and inflammation. I also have a nice long list like that. I'm on Lyrica and Cymbalta for neuropathy pain and control.
Tammy – Non-narcotic? Nope. I'm 50 years old and doctors are still acting like I'm a druggie or something. OMG just relieve my pain already. Only narcotic drugs seem to work. Not 100% but where I can at least get out of bed by myself.
Wanda – meditation is your answer if you don't want to do meds….you find a place with no pain and go there through meditation…
Tammy – I've heard Cymbalta works wonders….I couldn't take it…but I have friends that just RAVE about it!
Christine – Cymbalta is good for neuropathy and arthritic type pain. It is an antidepressant but don't let that scare you. It also helps with fibromyalgia. Tramadol is a good pain med. note of caution… Don't mix Percocet and Tylenol. That is giving your liver too much Tylenol. I found out the hard way.
Nina – my physical therapist gave me a daily list of exercises (to build my core and build some strength around my joints)and stretches. specially the stretching relieves my pain a bit. it is very uncomfortable during the stretch, but after i instantly feel less stiff. the trick is to keep doing the stretches every day, which can be a challenge, but it has helped me for sure. *huge hug* i hope you find something to help you and if you do, please share. also, cherlyn has a great point, but i would like to add that cymbalta did not work for me. worth a shot though
Kimberlee – Good luck
Brenda – Cymbalta and Toradol (injections or in new nasal format "Sprix") are my go-to meds for ongoing pain stabilization.
Shelley – Cymbalta didn't do much for me. Non narcotics in general don't. Natural therapies help a lot (massage, acupuncture) in conjunction with meds. I haven't found anything great yet. Best of luck.
Amy – my neighbor loved Cymbalta, I saw worms in the bottom of my trash barrel when I tried it…but it did help with pain. Are you on an anti depressant? That helps with pain a bit. Have you tried Ultram? that only worked for me a couple days in a row then stopped. I'm a Vicodin gal and when that doesn't work, I'm a Guinness gal.
Cynical – why haven't I heard of these meds? all i ever hear is methotrexate, meloxicam, NSAIDs, humira. and now i'm pregnant so i'm in a most unique place… feel better soon. i hope you find the combo or the thing that does the trick for you.
Jojo – i use hemp oil topically and something called that dragon fly stuff and it does help.. my hips r in bad shape from r.a. and it helps me a lot and also rx called volteran gel helps me to…seems i have more luck with topicals then popping pain pills….
Dana – I started an all natural supplement 9 months ago called v3, no prednisone or Vicodin since!!! I cannot believe the difference. Mine is seronegative inflammatory arthritis, so not as much as others but I do know the pain and inflammation. If I can give anyone further info, inbox me.
Mel – I went to enbrel its like i never had arthritis !!!!! ,its like I am cured
Trisha – I was recently put on cymbalta for my pain and depression from the RA and its working for me
Elaine – Cymbalta helps me cope with the pain but doesn't get rid of it. Physical Therapy helped but you have to keep at it every day. Hot baths are wonderful. But I still need a good painkiller at the end of the day. My rheumy only gives me 30 Lortab 5 mg. a month…lasts about 2 weeks and I am miserable the next 2 weeks. I hate being treated like a junkie because I'm in pain. (((Hugs!)))
Tara – Ultram or Toradol?
Sara – I've been on everthing and tramadol works the best. Narcotics come with so many other issues. Good luck! Xo
Crystal – I am using the new butrans patch. Fentanyl patches didn't do anything for me.
Mary – I have good luck with Tramadol
Danielle – I was on Cymbalta for nerve pain, but it didn't make a difference with the arthritis pain. Have been off of it for a year, but it saved me from the hell I was in. I know some who have had success with Maprotiline, I was on it before Cymbalta and it helped some. I now take Celebrex and the occasional Tramadol (Ultram). Cymbalta helps turn off pain signals that get stuck "on". I had decent success with Meloxicam (mobic), but had issues with it causing my blood pressure to go up and ankles to swell. As far as DMARDs, I take Methotrexate and Sulfasalazine. Together, they reduced my joint pain and reduced the need for daily pain meds. My daily pain level is about a 3, but I can manage with that.
Eva – I have Fibro and RA, neck and spinal arthritis, etc. My favorite thing for pain without side effects is 3 to 4 Advil (brand name only) with one 150 mg Zantac (brand name only) to protect my stomach. I also take an older muscle relaxer called Orphenadrine (generic name for Norflex) 100 mg. I take all with food. I have RX Arthrotec but prefer the Advil. Arthrotec is a brand name with something in it to protect the stomach. It is strong. If the pain is too wicked, my Rheumy gives me a shot Depo-Medrol – a steroid that is long lasting and also a B-12 shot. Narcotics make me get dizzy, nauseaus and vomit and break out in hives so I can't take it. Good luck.
Debra – Ultram, Toradol, or Mobic are non-narcotics to try. My mom also had C.R.E.S.T Syndrome and Rheumatoid, she was on Methotrexate injections weekly, Leucovorin weekly, Cymbalta, Mobic and even tried Celebrex for a while. She felt great on the Celebrex, however she started having major side effects after a few years. She also used Lidocaine patches over effected areas to help more localized pain.
Kim – gosh, you do have many issues, so I think that your docs might try a more aggressive treatment, but not s much the pain killers. The Vicodin's, lortab etc. never helped with pain and once they changed my oral medicines, that seemed to work for a few years, and then eventually had to actually change the biologic I was on. Every month it is kind of like putting a puzzle together for me, so maybe your docs can re-evaluate the oral medicines for inflammation instead of just trying to mask the pain Get to the root of the problem, the inflammation. Good luck!
Karen – I take Tramadol and I've had good results
Doreen -I'm on butrans patch now and it's awesome. Best so far.
Amy – is butrans a diff drug or the name of the Tramadol patch? Thx
Buffy – Tramadol is now considered a narcotic…You can get addicted to it…
Cherie – Endone & nurfen.. The Nurfen takes the edge off until the Endone kicks in as sometimes it can take a while to take affect.. But if taken regularly you can keep pain under control.. This is just what helps ask your specialist??
Cynthia – I get the best results with hydrocodone and Lidoderm patches. The patches help me the most.
Beth – Have you tried Holistic approach I did Reiki for a while and it helped a lot however not all ins company pay for it that's why I had to stop but it was great helped with the depression too. Good luck!
Lori – I had the same problem with fentanyl patches…..felt like I was a walking depressed zombie. Same with MS Contin. I currently use only Tramadol and have acupuncture 1 x week. I cannot believe the difference acupuncture has made and wished I had tried it years ago.
Dulce – wow! all the medications i haven't heard since my SLE/Lupus diagnoses. It's been 17 years of maintenance for life. Keeping the faith, God has allowed us to go through this situation so that we will be a comfort and help to those who had a hard time coping with it. Medications are given as supplement to ease the pain, but what about those who has nothing and cant afford to purchase these meds for easy cure. I am on maintenance to date, just pred 10, neobloc 50 for hypertension, and aspirin for blood clots everyday, and when I have no cash, just prayed for provision, and sustaining grace of the ALMIGHTY to let me live for His purpose and glory. The pain wont go away, but how we respond to it that it eases the pain. The affected parts of my body are the extremities, hands and toes. It becomes crooked because of joint pain, but its OK, I can still write, and do things I love to do, but inwardly, my heart and liver that needs regular check with the rheumatologist, especially when in pain. But reading everyone's experience here is a blessing that reminds us to be grateful that we are still alive, living with our family, and happily spending our time for God's glory! The BEST IS YET TO COME FOR 2013 FOR ALL OF US, IN PAIN, SURVIVED, AND HEALED!
Molly – 2 weeks back I got a steroid shot in the hip (swelling in my finger joints and pain run amuck in every other joint) and was told I would be able to go home that night and run a marathon. Ok… I went home and slept for 4 hours. My fatigue is much worse and swelling getting worse. I know he will put me back on a biologic on my next visit I cannot find pain relief when I am having a flare either. I have previously been on 1/2 doses of percocet, but I get very ill. Currently I take 1/2 of Vicodin, still get very dizzy, nauseous, my body can't handle it, and such a low dose, no pain relief anyway. I've tried Ultram and it seemed as though I was just taking Tylenol, did nothing for me. Feels like a cruel trick to have a lot of pain, but unable to take anything to deal with it. Somebody mentioned acupuncture, I would really like to give that a try.
Kathleen – I had acupuncture for my hip pain almost four years ago. I have RA and was diagnosed when my hip pain started. Glad to say I haven't had any hip pain in over four years. I get flare ups everywhere else, but never in my hips. Wish I could afford the treatment on every joint, because it works!,
Diane – Actually when I am in a flair. narcotics don't help. Motrin does a better job of course with my prednisone. water aerobics is the best exercise.
Mary – Cymbalta helped nerve pain, but while I was on it I always felt like I had just stared into a bright flashlight. Celebrex put a dent in pain normally, but it was kind of like peeing up Niagara Falls during a flare. Topical voltaren gel has helped considerably for localized pain. A lot of times heat or compression has helped and I started getting lymph drainage massages about once a month. I don't know if they really do anything, but they feel great.
Jeanne – What mgs. Of butrans are you on. I was on 10 and it was good still had flares now and ten but I slept all the time. So I had to cut it back to 5 mgs. Also on cymbalta, and Topomax. Tried everything else. I am also on 800 mgs. Of Motrin 3 x a day. Better then prednisone.
Heidi – I have had wonderful results with Tramadol and neurontin..good luck to you!
Mary – I was taking gabapentin for my lupus, Ra, and sjogren's, and fibro but lyrica works wonders I also take plaquenil. I used to take cymbalta also but it just didn't seem to work. The lyrica worked best for me. I take hydrocodone when I feel too bad but try not to take them too often just when ibuprofen doesn't work. I also take B-12's everyday and the vitamin Alive.
Marlene – Tramadol has worked for me
Robin – Medical marijuana helps the way I react to to the pain.
Kathy – Me too Kathleen, I wish I could afford acupuncture too… And have them come to my house, like my lovely hairdresser can't sit in those salons too long !!!
Chelle – I get shots of toradol 60mg weekly – sometimes biweekly. So far it takes the edge off. Along with 1mg lorazepam and 10mg cyclobenzaprine every night. Tramadol works for me as well
Angela – Tramadol has helped me a lot
Lynda – cymbalta helps me a lil more than painkillers (for a reg basis) or, even though it may not be legal everywhere, marijuana helps a LOT.
Beth – Tramadol
Cindy – My regimen is 1 fish oil, 1 magnesium, 2 Tramadol, 1 Bupropion, 1 Hydroxychloroquine, 2 folic acid for breakfast, than 2 Tramadol, 1 Hydroxycloroquine, 1 Bupropion, 2 Topiromate, and 1 Trazadone at Bed time. Once a month I give myself an injection of Simponi, and I take Hydrocodone for break through pain.
Hilda – I got a total hip replacement in October and as of a month now I also am off all pain meds including Fentanyl, good for you on being able to get off them! Hopefully a good pain management specialist can recommend something that isn't habit forming. Good Luck
Jean – I swear by Ultram.
Karna – Tramadol has an extended release and I supplement with regular in the a.m. and early pm to get me through the work day. Amazingly fish oil help immensely, took it once on a whim. Was my husbands and helped big time!
Tammy – Tramadol gave me no relief. Taking Percocet which helps take the edge off but doesn't stop the pain. I just bought some fish oil because I have heard it helps. Starting today. Hope it helps
Joy – I have RA and Fibro, and have found Wellbutrin really helps with the FM. I was on fentanyl for years and started going into withdrawal every 3 days! It was awful, and its a really nasty drug. I'm on the Butrans patch (Bupinorphine) and so far I really like it. Good luck!
Arthritic Chick– the truth about life with Rheumatoid Arthritis I found the same with opiates (oxycodone, morphine). For me, I still take the opiates, but a lower dose. Enough to take the edge off. The pain is still considerably, but I can function. Its better than being a zombie, for me.
Donna – Ultram/Tramadol. However the extended release Ultram did not do anything!!  Only the regular Ultram/Tramadol. I also use the prescription Voltaren Gel!! It works great!!
Donna – Tammy, my Rheumy insists that I take Salmon Oil ONLY. Not fish oil,
Vee – I'll second the Voltaren Gel.
Want to add on to this discussion? Please use leave a reply comment sections below to keep this discussion going or add your own experiences.
Want to ask your fellow members in the community a question or post a message? Send it to Niki.
The above is a discussion created by a member and with member generated responses from our Facebook community (facebook.com/rachicks) put into a format so that the discussion can be archived for future answers needed by others in a searchable format while keeping member anonymity. Member provided information, statements and opinions do not reflect on RAChicks.com or all individuals with Autoimmune Arthritis. We encourage all members to seek professional medical advice for any specific questions and concerns as this does not substitute competent medical care.