RA HEALTH CENTER
Welcome to our RA Health Center at rachicks.com!
Whether you are looking for more information on a RA friendly diet, learning more about low impact exercises or better ways to cope with your stress, you can find it all in our Health Center.
Our Health Center has been divided up into subcategories to make learning about these topics easier to find and learn more.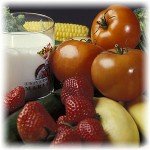 RA & Diet
Your diet and nutrition plan play a large role in our health. Whether you are on a diet plan, thinking about starting one, or just interested in learning more, we have you covered. Find information from Gluten free diet plans to vegan recipes you can find it in this section of RAChicks.com.
Vist our Nutrition and Diet Center to learn more about these eating plans and more.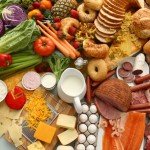 RA & Recipes
Looking for some recipes to fit in with your Autoimmune Arthritis friendly diet? Perhaps you want to check out what the other Chicks have been cooking up? Our Recipe Center spotlights recipes from all the diet plans, your fellow Chicks, and more.
Visit our Recipe Center to find new recipes today or share your own.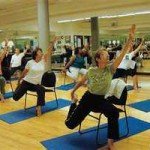 RA & Fitness
Autoimmune Arthritis can make moving let alone exercise hard to keep in your lifestyle. Pain can make movement hard and unbearable. Our Fitness and Exercise Center is there to help you learn more about exercises and exercise plans that will best fit you.
Vist our Fitness and Exercise Center to learn more RA friendly exercises, how to incorporate them in your lifestyle and more.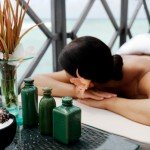 RA & Me Time
One of the hard things for someone with Autoimmune Arthritis is learning to balance every thing going on in their daily lives. There could be partners, spouses, children, pets, work, or more on top of the doctor appointments, labwork, medications, etc. Some times we forget to take out a little time here and there for ourselves.
Visit our Me Time section of rachicks.com to learn more about how to take more time out for yourself and benefit the most from the time set aside to concentrate on you.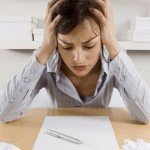 RA & Stress
Stress has a major impact on your Autoimmune Arthritis and related conditions. It can cause your symptoms to worsen or make them unmanageable. Our Relaxation and Stress Center is there to help you find ways to add more relaxation time into your life, stress lowering practices and ways to fit in more "Me" time.
Vist our Relaxation and Stress Center to learn more about ways to lower stress in your life, creating more relaxation times and more.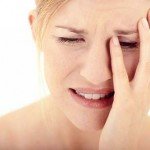 RA & Depression
The majority of people with Autoimmune Arthritis suffer from depression at one time or another during their battle with their condition. Do you know the symptoms of depression? Our Depression Center focuses on the warning signs of depression, depression help, information about depression, and resources for your journey with depression.
Vist our Depression Center to learn more about depression, coping skills and more.
Fibromyalgia Center
Whether you are newly diagnosed with Fibromyalgia or an old hat at coping with it, the Fibromyalgia Center on rachicks.com will help you along your journey. This area of RA Chicks is dedicated to facts about Fibromyalgia, coping techniques, treatments, new news in the Fibromyalgia world and more.
Visit our Fibromyalgia Center to learn more about dealing with your Fibromyalgia.
Interested in becoming a writer for rachicks.com? We are looking for volunteers to keep the knowledge going to all our members. Send a message to Niki of RAChicks.com.