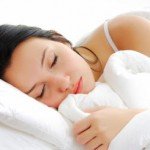 RA & SLEEP CENTER
Welcome to the Sleep Center on rachicks.com!
Are you getting enough sleep?  Healthy sleep?  Do you feel rested after your sleep or still fatigued?  Does your pain keep you up during the night?  No matter what your sleep problem is the RA Sleep Center here on rachicks.com is here to offer suggestions, share tips and discuss how sleep is linked to your health.
Browse all our articles on RA & Sleep by clicking here.
*Check back often to see new entries in this category*
Interested in becoming a writer for rachicks.com? We are looking for volunteers to keep the knowledge going to all our members. Interested individuals send a message to Niki of RAChicks.com.