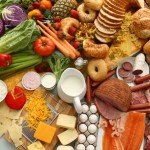 RA Recipe Center
Welcome to our RA Recipe Center!
Looking for some recipes to fit in with your Autoimmune Arthritis friendly diet? Perhaps you want to check out what the other Chicks have been cooking up? Our Recipe Center spotlights recipes from all the diet plans, your fellow Chicks, and more.
Browse all our recipes by clicking here.
*Check back often to see new entries in this category*
Do you have a recipe that you would like to share?  Would you like to submit a blog or article for our site? Send a message to Niki of RAChicks.com.