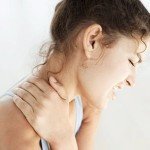 RA & PAIN CENTER
Welcome to the RA & Pain Center area of rachicks.com!  Pain is something all people with autoimmune arthritis deal with on a daily basis.  Some pain can be manageable while others cannot.  This section of rachicks.com is dedicated to discussing pain,  treatments, breakthroughs or tips from your fellow members.
 Browse all our articles on RA & Pain here.
or click on title of entry below that you would like to view:
Easing RA Pain – Tips and Coping Skills by Serena R. Schad
CHRONIC PAIN IS A VICIOUS CYCLE… by Niki Wyre
*Check back often to see new entries in this category*
Do you have a dieting tip that you would like to share? Would you like to submit a blog or article for our RA & Diet center? Email Niki at ra.chicks@yahoo.com to contribute.