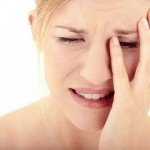 Depression: The Basis for my Depression Through My Own Eyes
Well today's depression hit me as soon as I managed to open my eyes. It felt like someone had hit me upside the head with a 2X4. The last few days have been better, but why in the world I slipped back into this dark pit of depression today I have no clue. I have been seeing a psychiatrist and he is working on adjusting my correct drug dosages that will allow me the best possible benefit from the meds. However, he did explain to me that people with chronic illnesses and chronic pain usually require the max dosage on these meds to treat the depression. My brain right now is just as sick as my joints caused from the RA.
As the psychiatrist explained to me, I have low levels of serotonin and norepinephrine which effect the neurons across the synapse of the brain that is responsible for mood, emotions, depression. For a better medical explanation refer to this link All About Depression: Causes. So that is all the medical mumbo jumbo for my depression.
But I also have my own theory of why the depression has hit with a vengeance. I consider myself a Type A personality. Love to be the leader of the group, love lots of control of any project I am a participant in, I go full speed ahead on something I am interested in until I burn myself out. Not such a healthy lifestyle to live and through the years I have been working on a balance. But when RA hit me it totally wiped me out. I was scared, had no idea where this disease would take me and I lost control over all things without notice. When it hit I was down for the count.
I have been a Registered Nurse for 16 years. A job, a passion, a calling that I truly believed God had called me to do. I love being a nurse, I love caring for others, and I loved the walk with the patient and their families whether it was towards wellness or whether it was their walk to their final breath. Not to toot my on horn, but I was good at what I did, doctors, patients and patient's families would request for me to be there nurse. Wow it gave me a natural high….it was my identity. But when this was taken away from me, I realized I had lost who I was, I had no identity now except to be a RA Chick! I realized rather quickly that I had allowed my profession to define me.
So now my goal is to find the "new me" with all the pain, fatigue, drugs, swollen joints, and the change in how and when I am able to be mobile. I realized very quickly that I had let my identity be defined by my work, my projects, my time in volunteering. Now I was having to say no to anything and everything, even to go have a hot cup of joe with a friend. At that moment, I realized my whole identity is based on who God says I am. And I have searched and searched my Bible and no where in it does it say that Dawn Ray is to be a great nurse. Only thing I can find is I am His, I am a child of God. And I soon realized that should be enough!! But the struggle between the world's view and God's view does not measure equally. So where I am now is realizing I am worthy, I can still make a contribution to this world, to my husband, to my children, to my friends and family even with all my defects from RA.
Honestly, as crazy as it sounds…I don't know if I would have ever gotten to this place of accepting myself just as I am and who God says I am if it hadn't been for RA. So I am beginning to see that RA may have ended up being a blessing in some ways.
I guess I am starting to believe the saying "there is a silver lining in every cloud". It's a daily struggle, some days I don't want to fight anymore, but when I look into my husband's eyes or my children's face…that's when I realize I HAVE to fight. They would rather see me this way than not see me at all!!!
Read more articles in RA & Depression