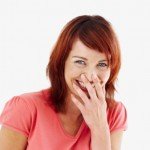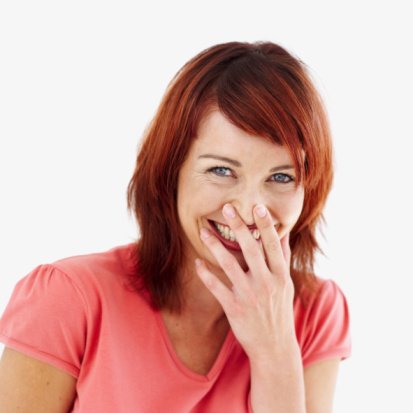 Battling Rheumatoid Arthritis Depression with Laughter
by Niki Wyre
Ever feel like you are a warrior getting ready for battle just getting ready before bedtime? First there is the bedtime meds, followed by the biofreeze or icy/hot you apply. Once that dries there are ace bandage wraps, wrist, elbow, or knee braces. Then you pull out your pillow that hopefully meets the requirements for your pain location for the day. Sometimes it is a neckroll, or a pillow between the knees, even elevated ramps for legs… Hopefully you are settled into a nice orthopedic bed or mattress pad that lets you find a somewhat reasonable position to get the lowest level amount of pain to sleep. It is no dissimilar than a knight or gladiator putting on layers of armor or feasting before going into battle when you think about it is it? I mean I think their movements in all the armor had to be pretty restrictive right? Also, I'm sure it definitely didn't tickle either so there had to be some discomfort.
So I have now decided that my evening rituals are akin to me donning my superhero uniform. I mean it is definitely a far cry from my old bedtime habits of brushing teeth, washing face, and applying lotion every night but we do what we have to do to keep going. I often find myself wondering if from the outside looking in, that I would look like the invisible man donning ace bandages to look and pass as a normal guy. Of course then I giggle out loud and whoever is nearby looks at me like I'm a little bit crazy, but what's wrong with that? I think we all have to have a bit of humor to get through everything that incorporates Rheumatoid Arthritis. For all the nasty we deal with, battle back with some humor. I know it's what keeps me sane during the worst of times.
I do receive email messages from time to time from people not understanding why I sometimes post things that are humorous like making "Med Art" out of my medicine doses or joke about monster knees. They can't seem to fathom why humor has a place with Rheumatoid Arthritis. In truth, if I can make one more person smile against the pain a day… I feel like I'm doing a good thing. When I see that I've made my fellow Chickies or Roosters laugh, I smile. So maybe it's a little selfish because who doesn't want to smile more?
About 9 out 10 patients with RA are treated for depression or anxiety at one time or another. That is a crazy amount. So what's the best way to cheer up someone with depression? For me, it's silliness. So forgive me if sometimes I feel a little giddy or post silly things. It's my way of reaching some of you that may be in a dark place at the moment and need a little sunshine.
I ask of you that when you are feeling good or even if you need a little pick me up; post something positive or funny or silly on the RA Chicks facebook wall. Something that can make even one more person smile, because believe me it's worth it. As always, I wish you all a pain-free week and if you ever need me, you know where to find me!
Interested in becoming a writer for rachicks.com? We are looking for volunteers to keep the knowledge going to all our members. Interested individuals can email Niki by filling out the form below.