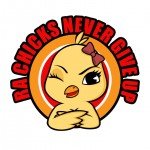 April 21, 2014
Niki writes:
Awhile back we had to close the forums on rachicks.com due to repetitive spam attacks. Even now we still receive over 300 spam comments from blogs entries or articles we must delete on a daily basis. I am saddened to announce now we have been hacked by someone that redirected a lot of our inner website links to pharmacy offers they make money off of.
So now we are in the process of reformatting the website to get it back to safe, friendly and easy to navigate system that will hopefully be less vulnerable to future attacks. So just letting you know that:
1. We are aware of the site not working right currently and
2. we hope to have it back up and running correctly over the next few days.
Thank you for your patience and understanding while the two of us work on getting things back to normal. I hope this finds you all well. (((pain-free internet hugs)))
What our members have said so far:
Ruth – good luck, hope that its not to hard to do, its a god send for many! Thanks for all you guys do!
Bonnie – Thank you for everything!! I may not post very often but this group and the website gets me through many days! -Bonnie
Stacey – Thank you for all you do!
Trish – As mentioned by someone else earlier, I don't post often, but visit several times a week. Good luck getting everything fixed, and shame on the darn stinkin hackers.
Tricia – How irritating. This is a great website for us RAers. Appreciate all you do xx
Carol – You do a great job, thank you
Nancy – If only they would work that hard at holding down a real job. So sorry you are having to do this, but you provide a great sounding board for people who are suffering.
Jeanne – I love this site too…I don't express it often enough…you are VERY MUCH APPRECIATED!!!!
Mirjana – Best RA website. Best FB RA group! Thank you for all U do!
Deborah – Your site has been really useful for me as well. Hope the fix is not to much trouble. Thank you for all you do to keep us safe on your site
Jeannie – Yes… thank you folks for all you do… and a pox on the hackers…
Jacqueline – Too bad they don't work hard at finding a cure for this horrible disease!
Cyn – You provide a great service. I hope the hackers know that we would never actually buy anything that was advertised by them.
Eve – Thank you for everything and letting us know what's going on, I guess people don't have nothing else to do!
RA Chicks : Women with Rheumatoid Arthritis – Thanks everyone for your understanding and support. We are working hard on getting it up and running again. I was just starting to get things caught up too. Murphy's law right? I hope this finds you all well. (((pain-free internet hugs)))
Want to add on to this discussion? Please use leave a reply comment sections below to keep this discussion going or add your own experiences.
Want to ask your fellow members in the community a question or post a message? Send it to Niki.
The above is a discussion created by a member and with member generated responses from our Facebook community (facebook.com/rachicks) put into a format so that the discussion can be archived for future answers needed by others in a searchable format while keeping member anonymity. Member provided information, statements and opinions do not reflect on RAChicks.com or all individuals with Autoimmune Arthritis. We encourage all members to seek professional medical advice for any specific questions and concerns as this does not substitute competent medical care.