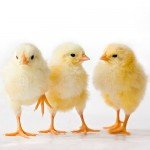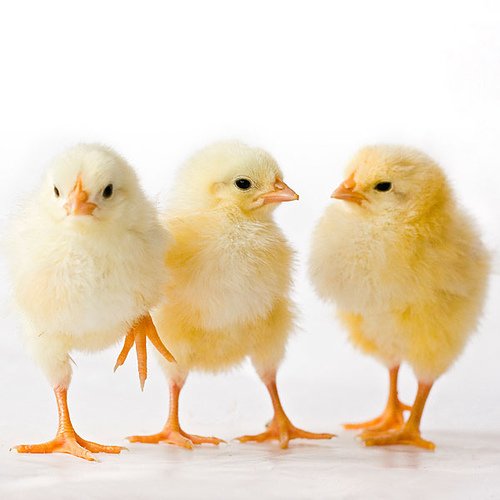 December 6
One Chick asks:
I'm 30 years old, I have Rheumatoid Arthritis. I was on Enbrel but it doesn't seem to work for me. Now I have to try Methotrexate 5 tablets once a week. I'm slightly worried about it. Is there a best day to take it? Any side effects I may experience? I work Monday through Friday and my colleagues don't understand my illness. They want me to take a leave of absence. But I can't afford to do so. Also the bone mass in my hands, wrists & hips show they are wearing down quickly. I have to go for a complete bone scan. Am I too young for this?
Thank you in advance for your input and sharing your experiences to help answer this members question. (((pain-free internet hugs)))
What our members have said so far:
Joy – I was diagnosed at 21, so you're not too young, unfortunately. I'm sorry! I had no problem with methotrexate up to about 7 or 8 pills, then felt a little nauseated. I have had luck with Enbrel, HUmira, and now Orencia. Good luck!
Lisa – Took methotrexate for 3 years, taking all the pills at once (8) was a but hard on my tummy so I took one a day and two on Sunday along with my infusions of remicade and it worked great. I did have a negative liver test and my dr. Took me off methotrexate immediately and told me I could never take it again. Had an acute flare within 2 months and have been battling ever since. Wish I could take it again, as my liver went right back to normal. Bless your heart for all you are dealing with, I was diagnosed at 30 but did not need meds until my early 40s. I will send prayers that methotrexate works well for you and with no negative liver tests.
Jody – I take 9 mtx tablets on Sunday evenings. I truly, with all my heart, recommend drinking a good quality green tea during the day and evening. It seems to really help with nausea (none) and with headaches, and with weird dreams. The couple of times that I haven't done the tea, I had all of those things. With it ~ symptom free. Best of luck to you.
Amy – I take the Methotrexate injection equal to 10 pills. on Fridays
Feathers – @Judith -: Taking folic acid 24 to 48 hours after taking the MTX is the usual procedure in Germany. Folic acid can buffer the MTX side effects but it does so by lessening the MTX effects. From what I understand MTX is metabolized completely after 48 hours, folic acid shouldn't have a weakening effect then.
Jamie – I'm 29 yrs old taking mtx almost 2 yrs I take it on Saturday and Sunday it has really helped me but my doctor wants to add humira.
Patsy – I take 8 tabs methotrexate every Monday in the morn no side effects.
Deborah – I too take 8 tab a week, I do mind on wed, no side effects, I did enbrel too for 3-4 months, did nothing for me but yes the humira was freat for 2 yrs and then stopped working, now I'm on orencia and love it , so far so good. I did start working out at a gym which I never though I could do but yes it does help the joints. At first I was little sore(dont over do it)but now I so enjoy it and starting to see results. Have a blessed and pain free holidays ladies
Kawana – My rheumy increased my MTX intake from 4 to 6 pills a month ago. It's HORRIBLE!!! I take it on Sundays and suffer all week. By the time I start to feel better it's Sunday again!!! From being nauseous to feeling drained is the story of my life. I hope it works for u.
Sherry – I found that Metho completely drains my energy, but it varies from week to week. So I usually take it Friday night before bed (so I am asleep for the occasional nausea that I get) and I have the whole weekend to rest up if need be. Angela – I used to take methotrexate when i was 11-12 y.o. I took 7 tablets on Sundays because the second part of the day i would feel nauseous. Caused some hair thinning for me but if it works its worth it. Switched to Enbrel at 15-20. Helped significantly. Age isn't a factor with RA and related auto-immune problems. Mine started at age 5 and still deal with it at 29.
Phyllis – I take 5 pills every Wednesday morning, I've been on methotrexate for about 18 months, I have no side effects and feel so much better, I don't have any sign of wearing down in my joints, hope the medicine makes you feel OK.
Shelley – I'm 47, dx when I was 3 yrs old. Unfortunately you're not too young. I take 6 mtx weekly before bed. My only side effect is occasional mouth sores which are helped by folate. Good luck, you'll get this under control but it may take time and some experimentation with medication. Eat well and stay active!
Debbie – I take it every Sat. I don't work anymore, disability. Supposed to take 10, but adjust myself w/dr's OK, down to 5 now, still feel good even though it's time for my Rituxan infusion. I have no side affects other than weight gain, I think from all the meds. I am 56 1/2 and have taken mtx for almost 7 years. Good luck!
Kathy – Hi I'm 30 and I was diagnosed when I was 22. I know it is scary and really hard but just think there are kids living with this so no, we are not too young for this. When I first diagnosed I went through a lot of different meds and they worked only for 15 days and pain came back. I've been on methotrexate for 7 years, at the beginning never had any problems with it only very sleepy on the next day that's why I always take it on Fridays, now started feeling sick with it so it works Friday nights so I won't be sick at work or sleepy,,.. I'm also on remicade infusions and I feel good.. I hope everything turns better for you,, and don't forget you are not alone in this!!
Nicole – I was 21 when I was diagnosed. I am now 27. I was on methotrexate and had horrible side effects. My hair thinned out and I thought I was going bald. I also had extreme nausea that affected me doing daily activities. I couldn't eat before I went out. I also had many other weird things happen to my body but I don't know if the methotrexate caused them or not so I won't put them in. The methotrexate worked well for me but the nausea was too much and my specialist wouldn't take me off it also I took myself off it then they agreed to take me off it. I'm now on biologic treatments but I'm having reactions to it so our looks like I'll be back on methotrexate
Dani – I refuse to take meds. Noni, tumeric powder in foods have helped with the inflammation. Melaleuca's pain a trate has helped w the pain. My daughter.s knee is in remission, but we have stopped all meds with her.
Laura – Got RA at 14– now 48. Am on enbrel, 6 methotrexate, relafen, plaquenil– folic every day. Been good combo– some thin skin and hair. Liver gets funny if i don't drink a lot of water. Take meth at night.
Trillian – I was dx'd at age 24. Didn't try aggressive treatment till I was 46. Had an 8 yr remission in there, not sure why. You're not too young. mtx has helped me quite a bit, but isn't working as well as it used to. I'm surprised you got to skip it, because they usually try mtx first, and then other dmards. I'd take it on the weekends, because many of us have hangovers the following day. Mine are not nearly as bad as they were before I quit smoking, but, I'd sure hate to have to go to work today (took my meds last nite). Biotin for hair. My hair is thicker than it was before I started meds. Make sure your doc prescribes folic acid, and if you get ulcers in your mouth, make sure he ups your folic acid. Bone scans are good, but also get them to check your vit d levels. I'm probably missing something here, but the main thing is that, while the RA is doing damage to your bones and joints, it is also doing damage to your organs, so you want to fight it the best way you can. good luck. oh and LOTS of hydration during/after.
Connie – Methotrexate did nothing for me nor effected me at all.
Cherie – I've taken Methotrexate once a week since the early 90's. It works for me, I also take Orencia, have taken Remicade before. They all work for me. I had my first joints, my hips, replaced when I was 37.
Stephanie – Sorry you are dealing with this.. you are talking to the right group of people!! No one will understand but other RA patients… been JRA since 16-17, am 43 now. on Enbrel for 2 yrs. For me working for stiffness & pain mostly. Everyone is different you are your own advocate!!
Susan – First of all, I want to tell you how sorry I am that you haven't been supported by your colleagues at work.. It is not uncommon, though- after all , if they can't see your disability, in their eyes how can you possibly have a problem? Ignorance truly IS bliss in those who are uneducated about RA. To answer your question, you are not too young; I was barely 20 when I was diagnosed. I have taken Embrel with Methotrexate; it should knock out a lot of your major discomfort. Either drug has its risks and side effects; with Methotrexate, a common one is hair loss or your liver enzymes can be elevated. Methotrexate is a heavy duty drug- you do need to have your blood levels checked regularly but it is a good drug worth trying. Take it on the same day every week. More importantly, the relationship that you have with your rheumatologist HAS to be and MUST be THE BEST relationship you have with anyone in your life! You have. to feel that you can tell your doctor anything and that you will be advocated for in ANY situation, especially if you need special accommodations at work. If you don't feel that you can ask your doctor for everything that you need involving your RA, you might want to ask yourself why and what you can do about it. All on all, I wish you the very best. You will succeed! I did- 31 years after my diagnosis and many dramas later, I earned a BA, sn MS in rehabilitation counseling and just this last May an MSW in social work. Disability does not mean inability! Good luck and Happy Holidays!
Cheryl – I took methotrexate for a few years, and I always took it on my Saturday of the week. That way I had an extra day if it didn't 'settle' with me. I had rotating days off, so the doses were 6 days apart instead of seven, but that didn't seem to matter. I'm sorry about your co-workers. We as humans don't want to put a face on a disease we may get ourselves. I've had both knees replaced within 2 months of each other, than revisions done in April on both knees at the same time. The dr thought they were infected, but instead it was a major flare.
Annie – I started MTX over a year ago, have been on 10 tabs weekly, ( I do mine Saturday so I can have the day and the next if needed I work 40 hours because I carry our insurance ) I have had no serious side effects , make sure that they put you on Folic Acid, 1 mg daily, to counter the side effects, I took mine for a week before starting the MTX to get it built up in my system first. The only side effects I have had is some hair loss, but not horribly I still have plenty just more in the shower drain to clean out. and I actually sweat very easily now, my head will be soaked. but I have found ways around it. I agree with above MTX is usually the first med prescribed for RA , and then they will add other meds (biologics "when" needed. you should check out RA Warriors page it has some great info. Wishing you all the best on your RA journey … it won't be easy but just don't give up …
Tammy – My story similar – take on a fri night, in the beginning I got lots of tummy issues so did take on a sat am… good to take if you wake up over night in the beginning too….
Winnie – I'm on MTX about 2-1/2 years now. 6 on Wednesdays with lots if water. I used to have stick straight hair and now it's curly. Go figure. Folic acid every day but I still get mouth sores all the time and tummy issues. Humira injections Mondays. Still in a lot of pain but Humira was my savior. Hang in there. It's rough.
Heidi – I take Methotrexate first 5 then 8 tabs for seven years and Folic Acid. By itself it didn't help
Jessica – I was on methotrexate from the time I was 7-years-old and on and off for years and years. You're good, promise. Take it with food, a full meal, not something light, or nausea can happen.
Heidi – I also took Prednisone. Last year my tiny put me on Embrel. I get a mouth sore now and then, also and some anywhere on my body they just pop up. Still beats not being able to function.
Kim – I'm 37, started methotrexate and enbrel 4 yrs ago. enbrel stopped working for me too, I tried actemra but too many side effects, now I'm on rituxan and it seems to be working so far. my co-workers also don't understand the disease, im a letter carrier n i walk 8 miles a day and there are days it feels impossible to work.
Lori – No age doesn't matter. Mine started at that age. Been through a bunch of meds. I take enbrel now and methotrexate along with more routine pills. Take it at night and be sure you have eaten something. I am usually nauseated the next day but there are meds to help that. So here is your choice. Take it on Friday and chance a vomiting weekend, or one day during the week and vomit at work. You just have to try it and see how it affects you. Everyone us different. But definitely at night so you may get away with sleeping through the effects.
Juventud – Take it on Friday after work. Drink 8 glasses of water before and after. If your stomach gets upset, switch to injection. Sooo much better. Been on MTX 3 years. Changed my life for the better. I'm 39.
Sara – I'm on 8 pills a week I take 4 one day and 4 the next I take my while I eat my breakfast, my pharmacist told me to always take while eating a meal
Catherine – No, you're not too young for this. Even children get RA. I have a horrible case of RA…doctor told me at age 54 that I have the worse he's seen for someone my age. It's a teaching hospital so they've seen it all. Apparently I've had RA since the age of 9. So, no, you're not too young. As far as a leave of absence…as long as you feel well enough to work than that's what you should do. If you're employer has a short-term and long-term disability benefit then that's something important for your future should you need to do so. Your doctor is the one that's the driver for your health needs, not co-worker nor manager's. Listen to your doctor first. As far as Methotrexate, I've been on pills first and it's best to take them BEFORE BEDTIME so you'll sleep off any nausea. I'm now on injections because the doctor increased dose & taking that many pills upset my stomach.
Giselle – I have been taking MTX for 10 years and since a month I take a weekly injection. Besides a little bit of hair loss, I haven't experienced any side effect.
Julie – Chin up chick! (RA that is). I was diagnosed about 2 years ago, but have had it for most likely 10 years. I started with giving myself an injection of MTX every other week. (I didn't want to take pills, as it didn't want my gastrointestinal system to have to go through this) I did that about 6 months, no help, then injected every week for 6 months, then injected every week with MTX and once every other week injected Humira. Then injecting Humira every week but no MTX. All along the way, losing bone to hands, as followed on MRI and sonogram. Still don't know that this treatment is stopping the bone absorption, but if not, then we will try another treatment. My point is that there are many treatments to try and they will find one that works for you! I also work full time, and I still can, and so will you. Just focus on what you can do! I can still have fun with friends, travel, enjoy my lift and be glad for what I still have…concentrate on that and you will go far my new friend! Merry Christmas!!!
Heidi – In my experience the pills made me more nauseated, I now take injections 27.5 mg weekly, plus plaquinel, sulfasalazine, and soon to start Cimzia, drink lots of filtered water
Carolyn – Heidi, I have been on Cimzia for about 7 years, I also was in the research study for 3 years. I was totally bedridden, but today u would never know I had RA.
Patsy – Take it Friday night before bed.
Patsy – And no you're not to young…my cousin was diagnosed with JRA at 2 1/2 years old. My daughter is 17 and also has it and fibro…
Amy – I take 8 methotrexate a week and Humira injection every other week, I have no side effects, although with all meds I recommend taking it with food just in case good luck!
Lexie – I was diagnosed w/RA 7 yr.& 10 mo. ago and the one thing the medical field knows is how to diagnose auto immune diseases, they don't know how a med will react in any one body w/ RA. So they are diagnosing children now. My body became immune to Remicaid last July and so I am starting over on Orencia which I get a IV infusion every 4 weeks. It took Remicaid 18 months to begin working on pain and inflammation and it will take up to a year for my new med to begin working. I also take 8 pills a week of methotrexate and have been on them sense diagnosis. I haven't any side effects. The disease (RA) in my body is too aggressive for me to work, I had to stop working 2 jobs sense diagnosis and had to get disability. Invisible illnesses are terribly difficult to understand for anyone, even those who are inflicted. I am of the age of menopause and was diagnosed with osteoporosis the first year of RA diagnosis along w/ 5 other chronic degenerative conditions. If you can continue working that is good, but listen to your body and find people to talk to, it truly is a complete change of life; Spiritually, physically mentally and socially.
Sherri – I've had RA since I was 10 and I'm 42 now. I currently take 9 Methotrexate pills a week. I luckily have had no side effects. I remember the dr saying to take at supper/evening in case it makes me feel ill. I had to quit working 18 months ago and go on disability. Enbrel is my miracle drug. There are other biologics to try.
Valerie – I have had RA since my early 20's and am now 38. I've been on methotrexate and Enbrel for 10+ years. As long as you take folic acid with the MTX you should be fine. The folic acid helps with your belly irritation and any oral ulcers that could develop.
B.C. Rheumatoid Arthritis Support – Why not on both at the same time, Enbrel with mtx?
Kathy – I love the fact that you are all talking about this, I Need to carefully read each and every post, yes on on methotrexate it works in a strange way for me in that i don't have reactions from foods that used to trigger, not sure if that's a good thing or not; I'm depressed today.
Sisera – Mtx pills put sores in my mouth but the injections were side effect free for me. Sadly, I had to be taken off of mtx because of an infection I couldn't fight off but I did have bouts of remission with it. Good Luck!
Trina – Hello. I've been on methotrexate for almost 1 yr. I take 2000 mcg of folic acid to counter react the meds. The only side affect I have is hair loss. I take 5 tablets every Tuesday. It works for me. I do notice I'm very tired now.
Want to add on to this discussion? Please use comment sections below to keep this discussion going or add your own experiences.
Want to ask your fellow members in the community a question or post a message? Send it to Niki.
The above is a discussion created by a member and with member generated responses from our Facebook community (facebook.com/rachicks) put into a format so that the discussion can be archived for future answers needed by others in a searchable format while keeping member anonymity. Member provided information, statements and opinions do not reflect on RAChicks.com or all individuals with Autoimmune Arthritis. We encourage all members to seek professional medical advice for any specific questions and concerns as this does not substitute competent medical care.