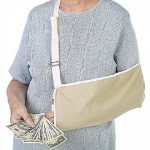 RA & POCKETBOOK CENTER
Autoimmune Arthritis like Rheumatoid Arthritis can be a heavy burden on your pocketbook or finances from medical appointments to medications to arthritis aides or missed work.
This section of rachicks.com is dedicated to helping you learn how to cut some corners, save more, or some do it yourself projects that are just as good or better than store bought arthritis aides.
Browse all the RA & Pocket book entries by clicking here.
*Check back often to see new entries in this category*
Interested in becoming a writer for rachicks.com? We are looking for volunteers to keep the knowledge going to all our members. Interested individuals can email Niki by filling out the form below.