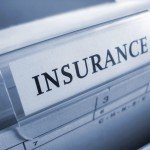 RA & Insurance Center
Whether you have private insurance, Social Security, state insurance, or local health programs, you need to visit our Insurance Center to maximize what you have. The Insurance Center will provide information on all kinds of programs, insurance for preexisting conditions, prescription discount programs, co-pay support systems, and frequently asked questions about insurance.
Our Insurance Center is here to learn more about the different types of insurance, filing for disability, insurance related questions and more.
Browse all our articles on RA & Insurance by clicking here.
*Check back often to see new entries in this category*
Interested in becoming a writer for rachicks.com? We are looking for volunteers to keep the knowledge going to all our members. Send a message to Niki of RAChicks.com.