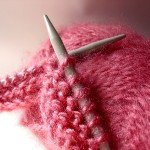 RA Knitting Crafts Center
Welcome to the RA Knitting Crafts section of our RA Craft Center here at rachicks.com!  If you are looking for some free knitting patterns, project ideas or tips from fellow RA Chick knitters, look no further.  You will be able to find all that and more in this new section of rachicks.com.
You can see all the posts in RA Knitting Crafts here.
Interested in becoming a writer for rachicks.com? We are looking for volunteers to keep the knowledge going to all our members. Interested individuals can email Niki at ra.chicks@yahoo.com