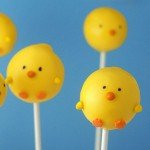 RA Chicks Baking and Cooking Crafts Center
Welcome to the RA Chicks Baking and Cooking Craft Center!This area of our RA Craft Center is dedicated to those who like to craft edible goodies.  You will be able to find free recipes or patterns for all these projects found in the center as well as blogs with tips from fellow RA Chicks on cooking with Rheumatoid Arthritis. All you have to do is click on the project you would like to see and it will take you there.
You can see all the posts in RA Baking and Cooking Crafts here.
 Interested in becoming a writer for rachicks.com? We are looking for volunteers to keep the knowledge going to all our members. 
Send a message to Niki of RAChicks.com.