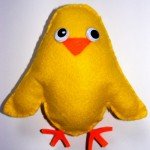 RA Chicks Inspired Crafts Center
Welcome to the RA Chick Inspired Crafts Center of rachicks.com!  This area of our RA Craft Center is for a variety of different crafts inspired by our Chicky or living with Rheumatoid Arthritis.  Want to show your support of RA Chicks or have something to remind you of your fellow members' strength?  Then check out these projects today.

We will be adding member blogs with tips or tutorials on how to work on these projects while having Rheumatoid Arthritis so bookmark it to save it for later or check back often.
You can see all the posts in RA Chicks Inspired Crafts here.


Interested in becoming a writer for rachicks.com? We are looking for volunteers to keep the knowledge going to all our members. Interested individuals can send a message to Niki of RAChicks.com.